Welcome
County OTR Tyres are a specialised earthmover tyre company operating in the South & South West of England as part of County Tyres.
Created as the Earthmover side of County Tyres, County OTR Tyres strives to provide a quality and unique earthmover tyre service combining County's years of local knowledge and experience.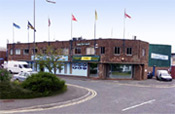 With coverage across the South & South West of England, and South & West Wales the company is able to provide a comprehensive earthmover tyre service - encompassing all aspects of tyre service and management, whilst also providing tyre sales to customers in the area.
A fleet of service vehicles are on hand throughout the region, fitted with state-of-the-art tyre fitting equipment and remote-controlled handling cranes designed to lift up to 49" tyres.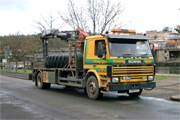 County OTR have established excellent working relationships with all the major tyre manufacturers, and can source globally to satisfy demand and ensure customers vehicles are kept mobile.
With a world-class health and safety framework, highly experienced and trained tyre staff and a range of additonal services, customers can be assured of a quality service.